TIGHTEN UP - JANUARY 15TH 2017:
We've been silent the last year and a half due to other releases and commitments. Among other things we've put out our very first book which we're immensely proud of!
But....now it's time to gear up! We hope to finally see the 4th TIGHTEN UP release during the course of 2017. We're preparing the leap we planned quite some years back so we're keeping our fingers crossed for it to happen!
Until then, please don't hesitate spreading the word on our past 3 single releases that you can purchase at bundle prices right here.

TIGHTEN UP - MAY 23RD 2015:
In a not so distant future we'll be ready with an update on future releases :-) As it looks now we'll put out our 4th single release by the end of the year and hopefully a full length by the beginning of 2016!
Until then, please don't hesitate spreading the word on our past 3 single releases that you can purchase at bundle prices right here.
Also, jump by our webstore if you want to get your hands on the limited merchandise that we repressed earlier this year!

TIGHTEN UP - MARCH 30TH 2014:
Hello, hello! Time for an update on our next release as we're finally waiting for the test press to arrive! This one is the last one we planned for when we launched TIGHTEN UP during summer of 2013. And we're thrilled to finally announce this one!

The leading ska/rocksteady force from Denmark - BABYLOVE & THE VAN DANGOS - have been releasing steadily and gigging heavily for the past 8-10 years now. 4 full length albums so far and a few singles plus numerous compilations - and currently finising off writing their forthcoming 5th album. And from this album we hereby present the 1st single - "Any Port In A Storm"!
After penning the song the band soon realized that it had to recorded in 2 different versions - a ska and a soul version and it works beautifully both ways! The song is dedicated to Daniel's (singer) first-born and as he puts it: "The song sprung from the realization that I would literally do anything for this little girl. Go anywhere, sacrifice anything, kill anyone...and it scared the hell out of me. It probably always will".
The 7" double AA side single will see the light of day on May 16th - but they will carry it exclusively on their forthcoming Denmark tour early May! Stay tuned for pre-order details!

TIGHTEN UP - DECEMBER 30TH 2013:
Tomorrow it's the final day of 2013 - and thereby also our first year of existing concluding!
TIGHTEN UP was set forth for a very specific purpose and we couldn't be happier with the reception so far - and therefore we cannot wait to embark on new adventures in 2014!
Lined up now is our 3rd single which is due out in April - more news on that in early February ;-) Also in the pipeline is more merch and a small trade section that we hope you will like!
All the best, happy new year and please spread the word!

TIGHTEN UP - AUGUST 23RD 2013:
We're thrilled to announce the 2nd TIGHTEN UP release that will come out in December - "Run-Around b/w Gotta Go" from LEO & THE LINEUP from Denmark: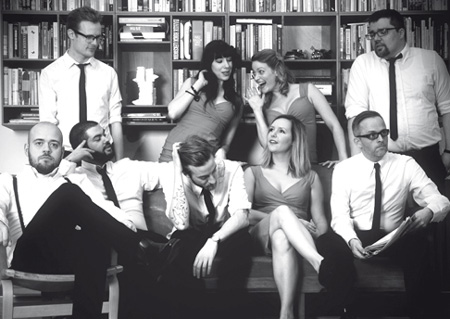 Stay tuned for pre-order details as well as an update on the ultra limited edition!

TIGHTEN UP - AUGUST 3RD 2013:
A very limited batch of merchandise has been made available in our webstore and they're flying fast :-) Check out a happy customer here:


Also, the RANKING ROGER: "Muscle Ska / Civilization" 7"is up as a pre-order in the shop! Will ship just prior to the release date, August 16th!

TIGHTEN UP - JULY 17TH 2013:
Welcome to this mini-site for our brand new baby - our TIGHTEN UP label imprint specliazing in Jamaican music! We're so happy we finally got here and we're even more thrilled that we're kicking off in style...and soon!
Our first release will be a 7" from the legendary RANKING ROGER from The Beat. In connection with his "Restrospective" album release we have been lucky enough to get to release one of his trademark songs on vinyl for the very first time - the crowd pleasing and thunderous "Muscle Ska" which is co-written by Neville Staple from The Specials. The B-side is a regular gem - the previously unreleased "Civilization" featuring Sly & Robbie! The 7" will be released August 16th and stay tuned for pre-orders!
Next we'll announce a couple of releases towards the end of the year that we cannot wait to share with everyone!